Paesaggio sardo straordinario 
This photographic project, away from the intention to be a documentary work , has been made to describe a partial view of a famous Sardinian landscape in the south west of the island, drawing attention to its ordinary feature, with its nature and its contradictions. The process of knowledge of Elisabetta Villani, paid attention to those particular accumulation or red muds, which textures are the result of the processing waste of heavy metal (zinc and lead) and other not reclaimed waste.
The most photographed place in the south western Sardinia, is the one in which people recognize themselves.
An extra-ordinary issue, that lives between the paradox and the contradiction: fascinating and dangerous source of contamination and pollution for the territory.
The first reclamation works have already begun and related to the coverage of tailings, to prevent leakage into the atmosphere, with a special plastic surface on which is cast into the earth to grow native plants.
The problem of land reclamation for the red muds is still suspended because it would erase that aspect and that 'attractive colour ' that makes it extraordinary infact.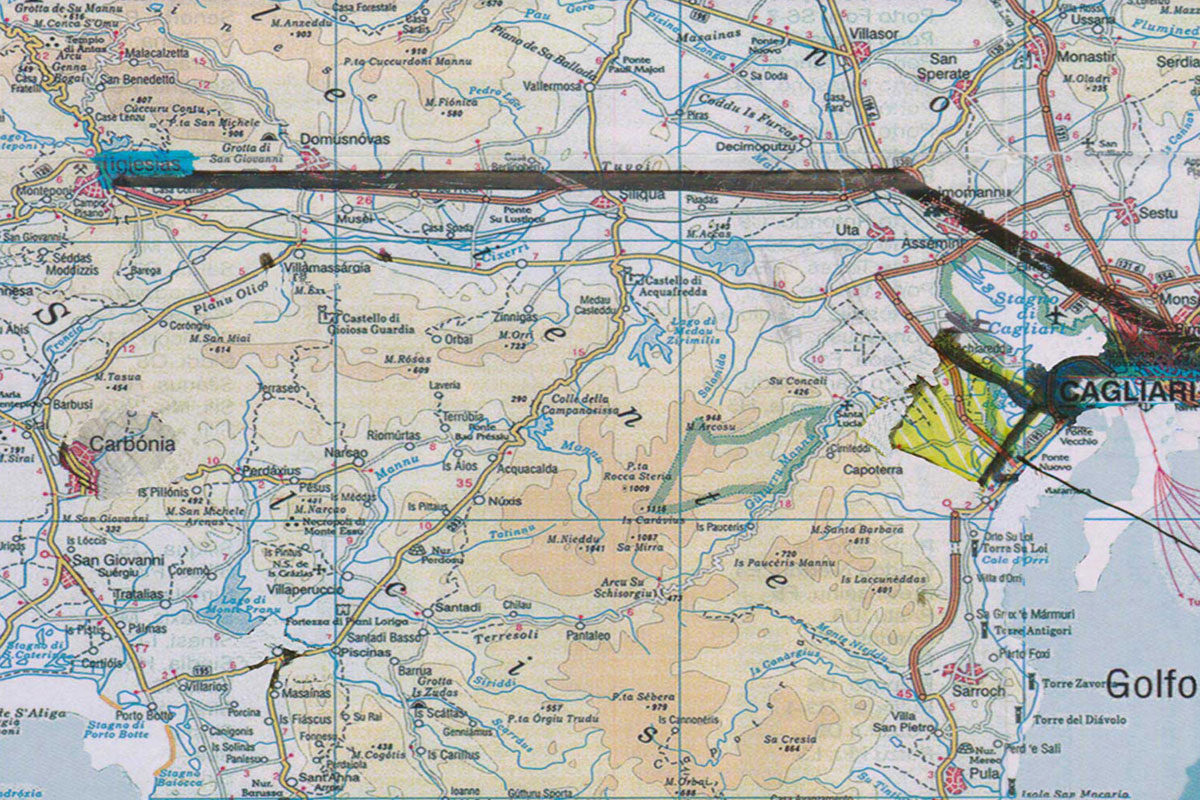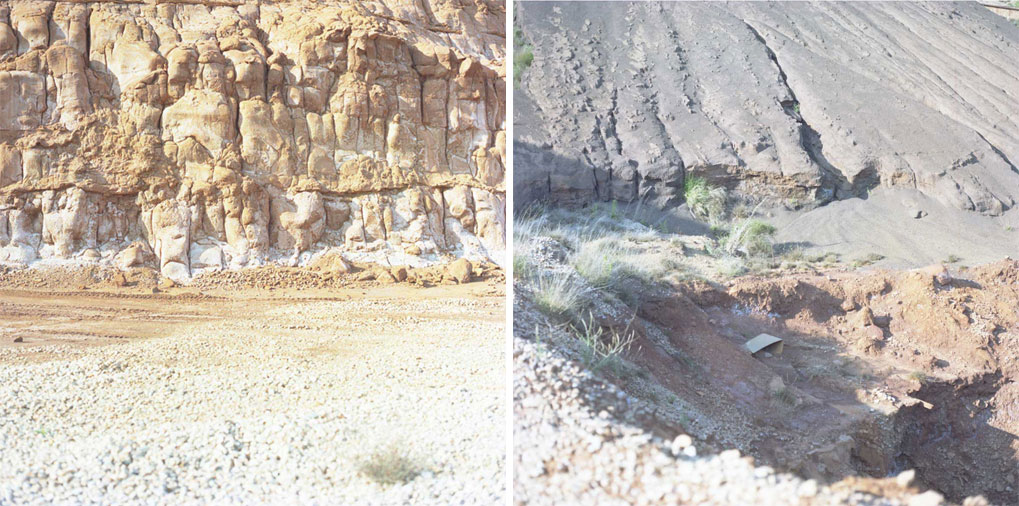 The sparkling and the dark color of the mountain, the life experience of the miner Mario and his wife Laura, defined the way of my work and the different possible interpretations.
The work consist in a series of single images as a a story of a standing place apparently motionless.
The sequence of images follows a methodical route, leaving the real identity of the landscape; almost a thematic itinerary in the sign of landscape that evolves as a common and shared resource.
As a synthesis of individual memories, the value of each image, becomes the public representation of these places and of the tale of this site.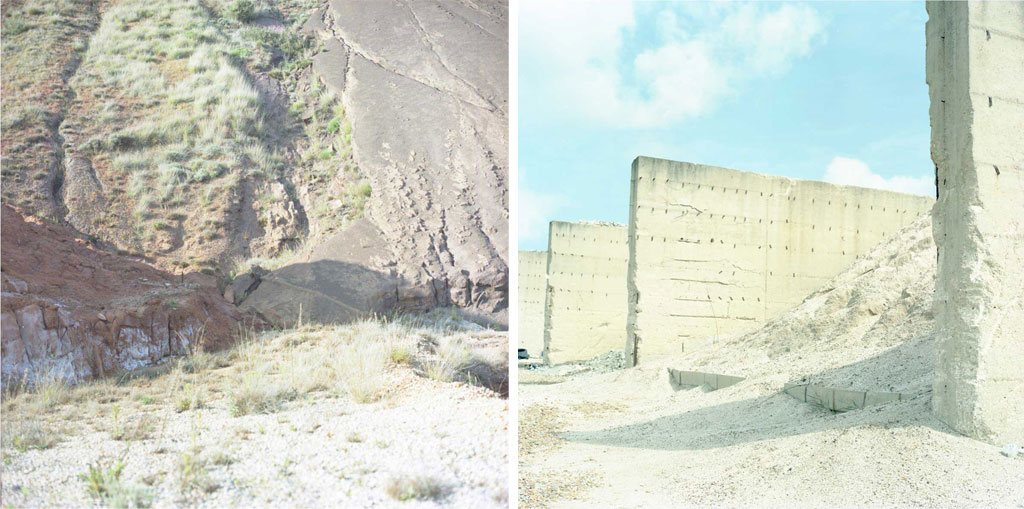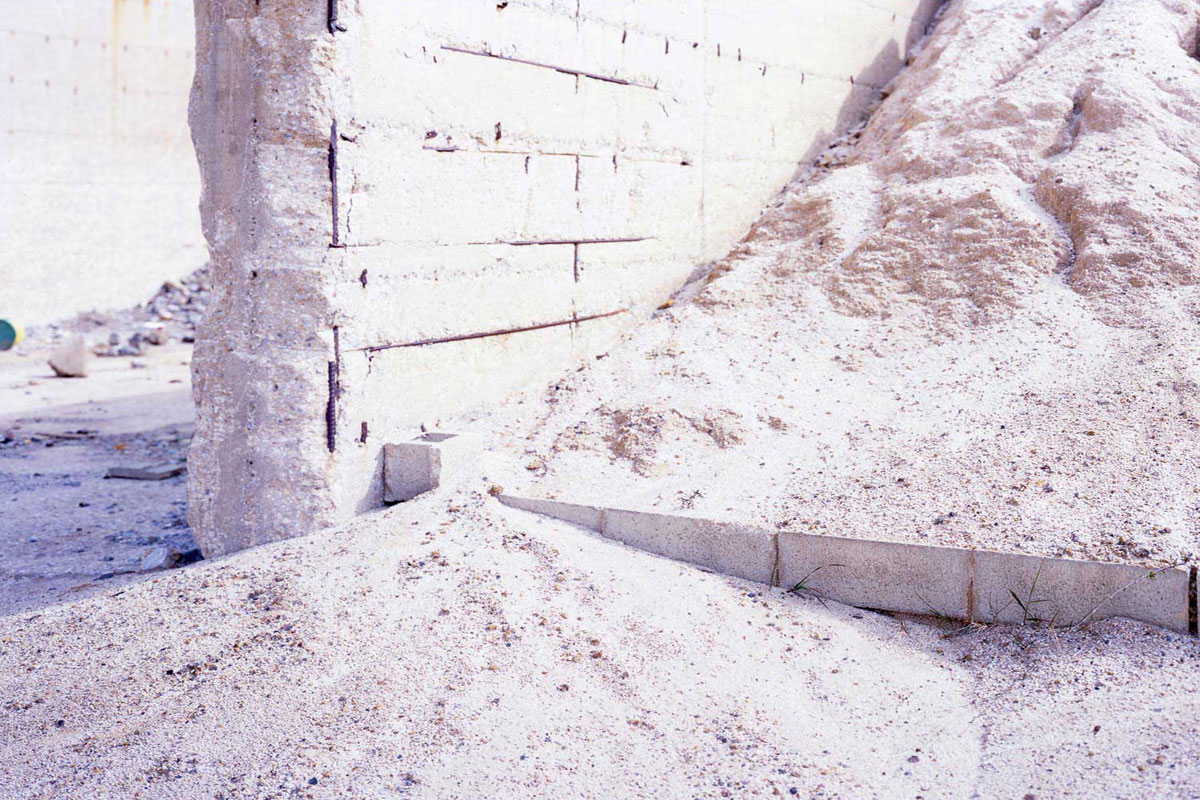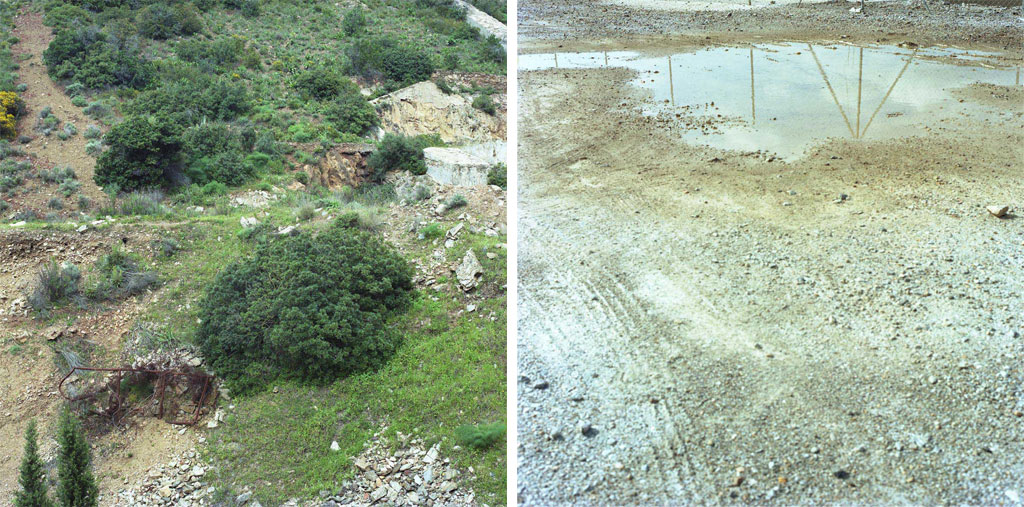 For all images, courtesy Elisabetta Villani.
The project was born with the participation of the artist Fabio Marullo.
This news was published in the context of spontaneous reports that come to Platform Green. For more information about the sending process of your project or work, please, go to the 'Contacts' or "About" area.