Re-enactment for a Future Scenario 2: Cape Romano
A conversation with Simon Faithfull
In your last exhibition "Fathom" at the Newlyn Art Gallery & The Excange in London, you presented a series of works exploring our relationship with the liquid planet. 
Charting dreams, fears and premonitions of the deep, most of your works weave fiction and conjure impossible dream-like images. From "Going Nowhere 2" to "Reenactment for a Future Scenario #1 EZY1899" till "Going Nowhere 1.5" your body's image occurs very frequently, placed in precarious and absurd situations where it's either stranded, sinking or engulfed. 
One of your most recent works "Re-enactment for a Future Scenarios 2: Cape Romano" describes a futuristic scenario which is in fact already an archeology of the past. 
Stranded on the half-submerged ruins of a futuristic "Dome Home" (off the coast of Florida), a figure is haunted by memories of a home before its foundations were washed away by a series of hurricanes.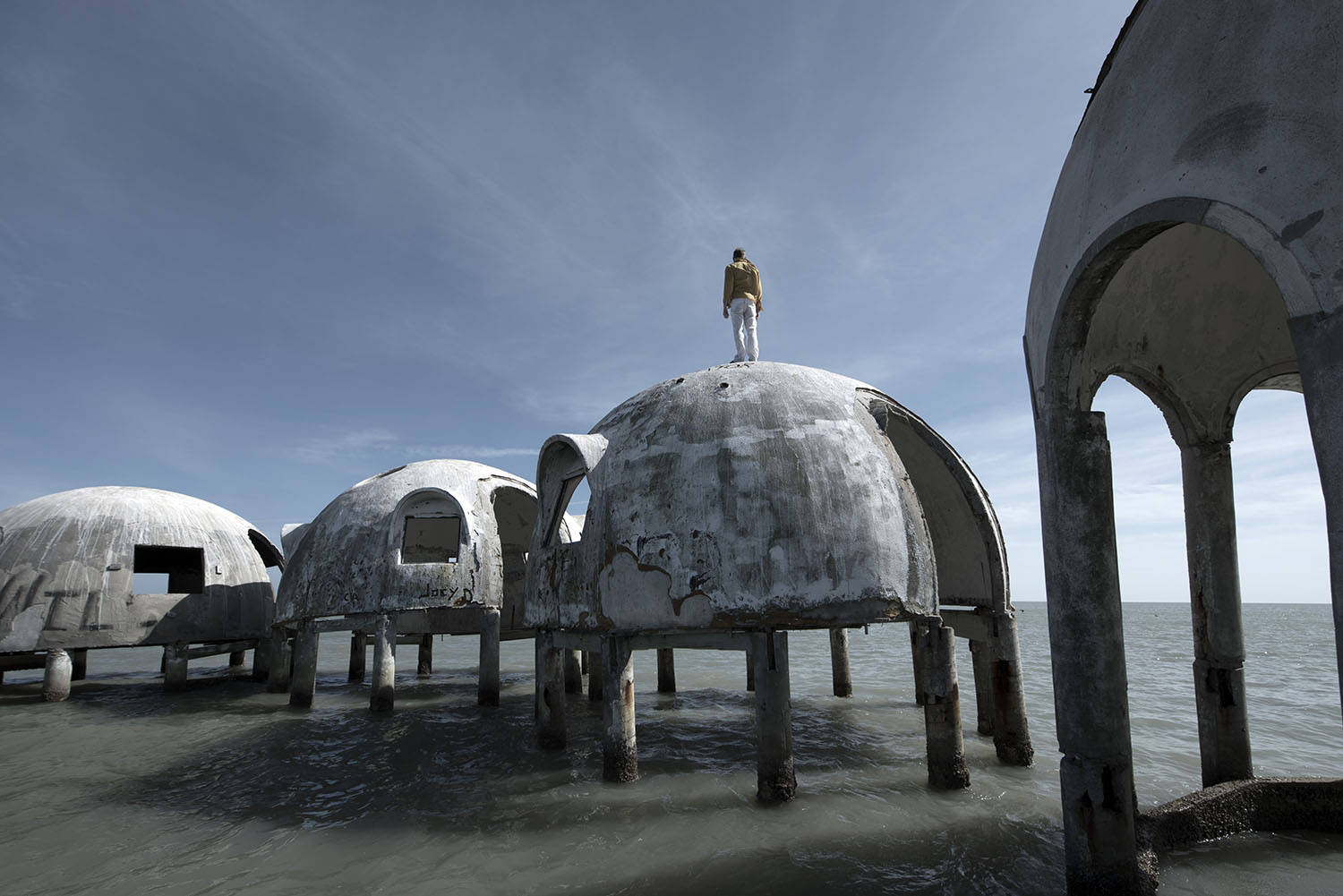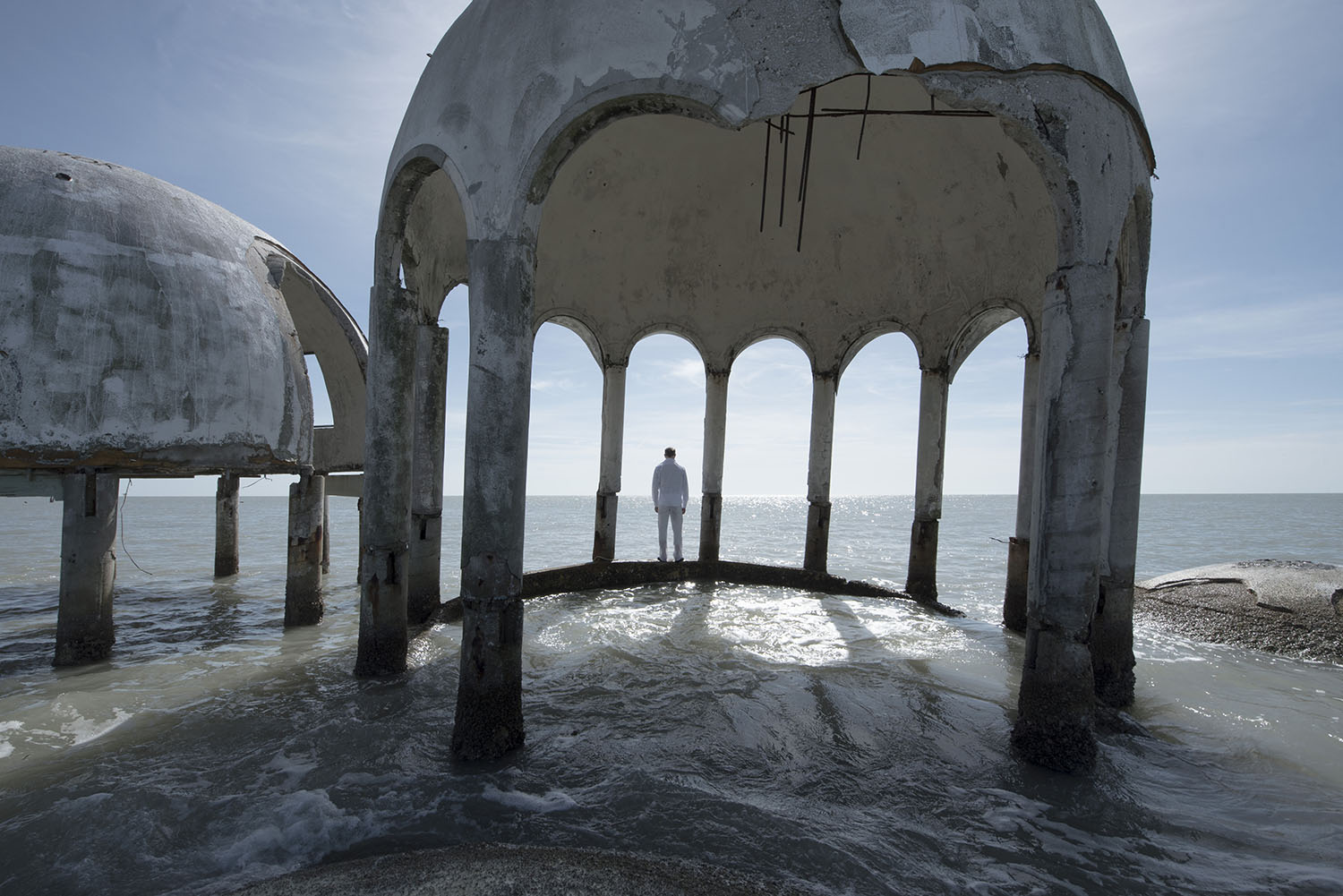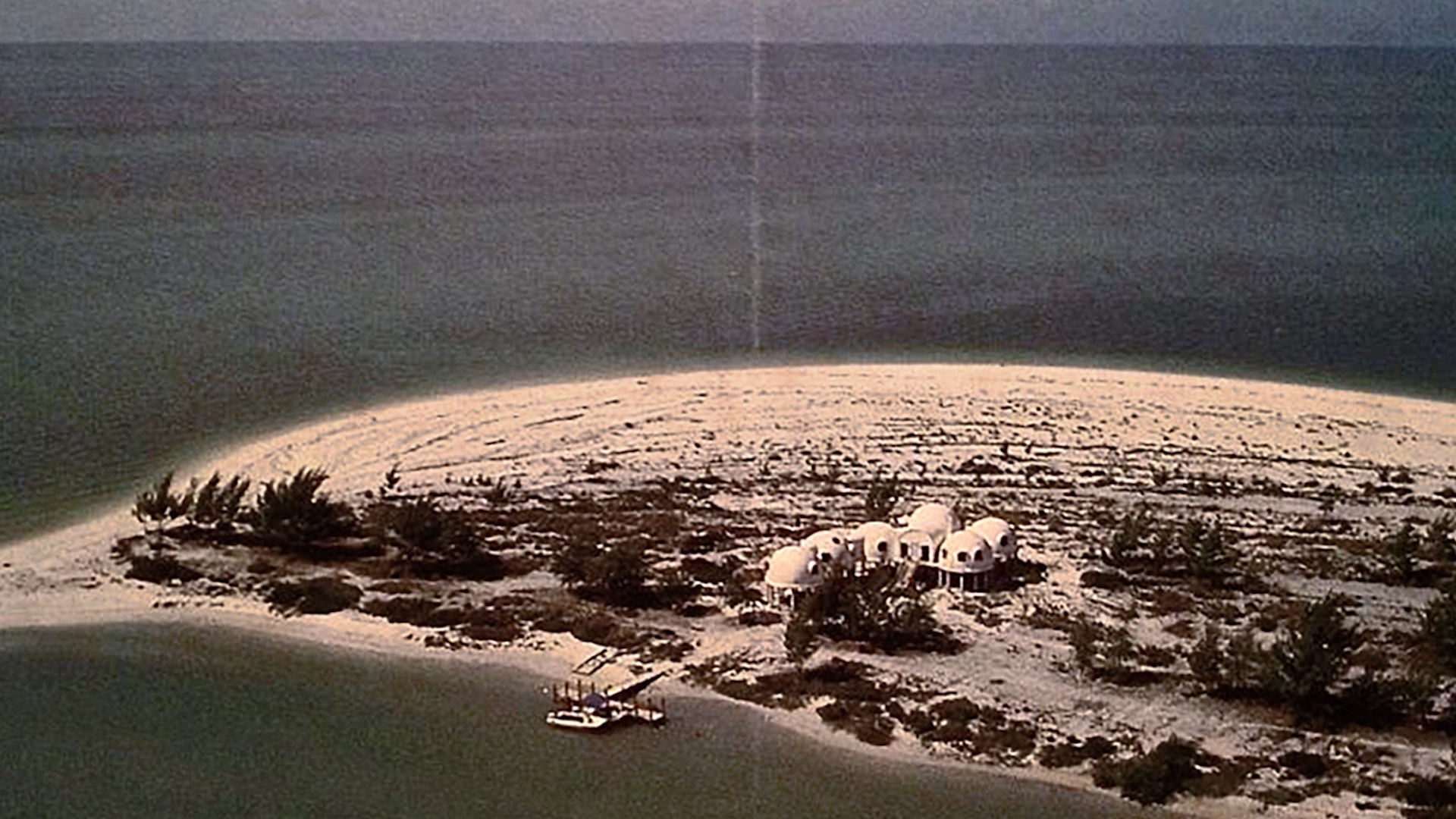 Simon, would you tell me more about the place portrayed in this video and why did you choose it?

The 'dome homes' at Cape Romano were built in 1979 by the oil engineer Bob Lee, as his luxury summer residence. In 1992 however, Hurricane Andrew wrecked his new home and Bob Lee was forced to abandon the domes to the forces of the sea and wind. Subsequent storms then swept away the sand-spit itself, leaving the 'dome homes' stranded in the ocean – sitting at strange angles on the concrete stilts that were supposed to protect them from ravages of 'nature'.
In 2017 I was invited by 'ArtSail' to have a residency in the Florida everglades. Years before, on a journey to Antarctica, I had stumbled upon a ghost town on the uninhabited island of South Georgia. My video-work: '…Stromness…' is a film that I shot in this abandoned whaling-station showing collapsing buildings that had long ago been overrun by seals.

My idea for the residency in Florida was to try to find a ruin that had similarly been taken over by the dense, green foliage of the tropical swamp (rather than the snow and seals of Antarctica).
I didn't find a suitable ruin within the Everglades itself, but my research did throw up the 'Dome Homes', which lie off the western coast of Florida's Everglades.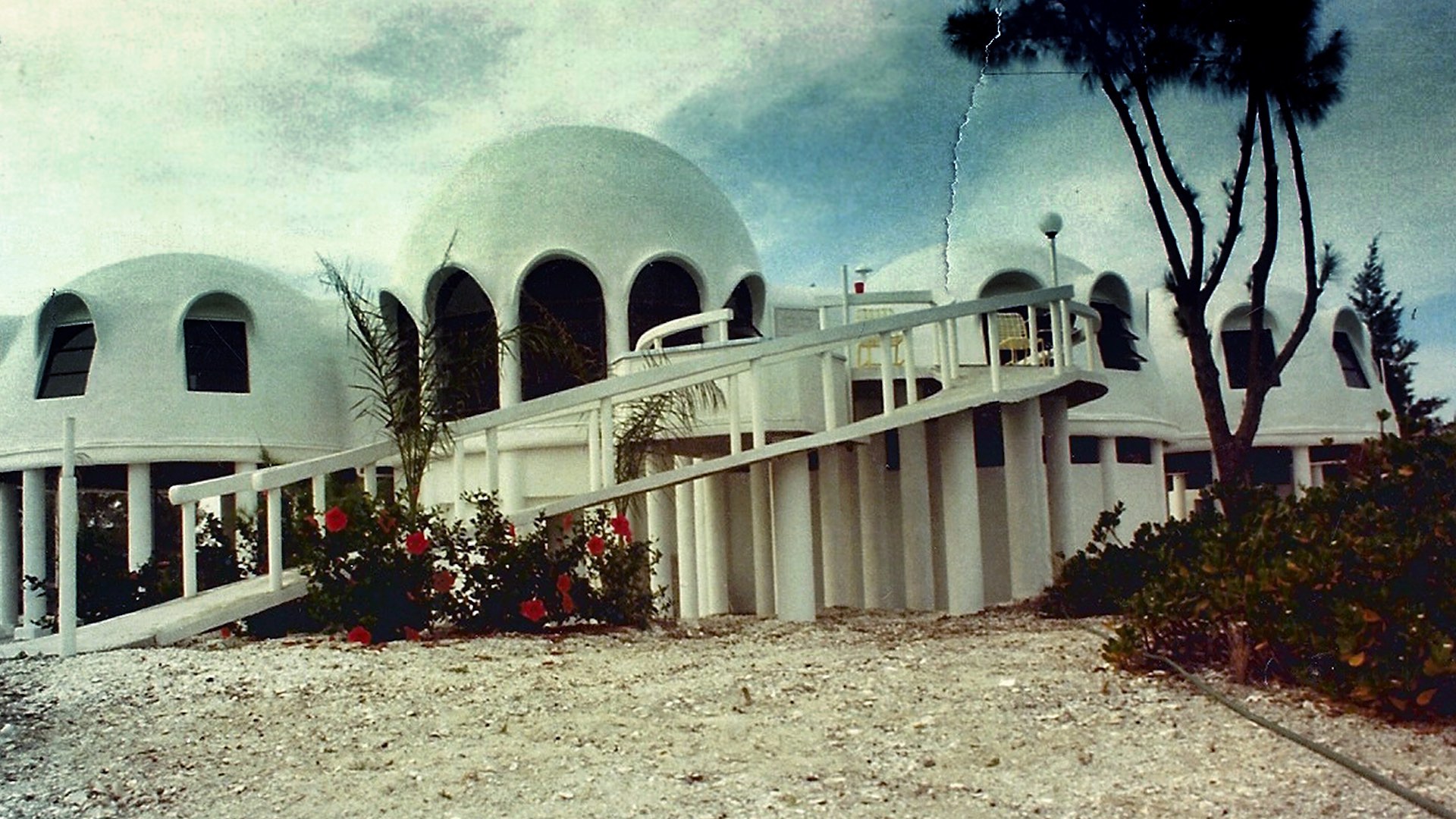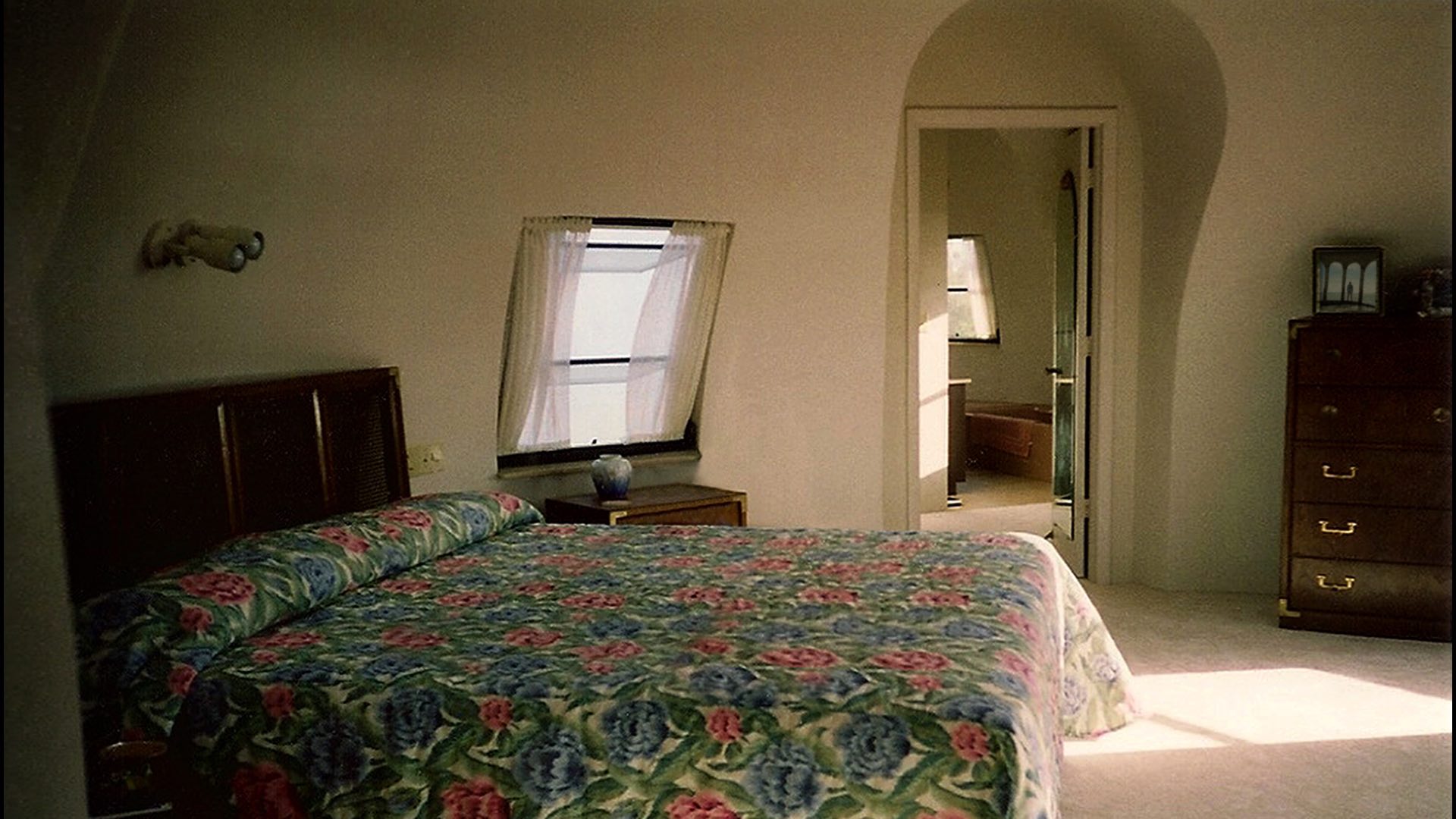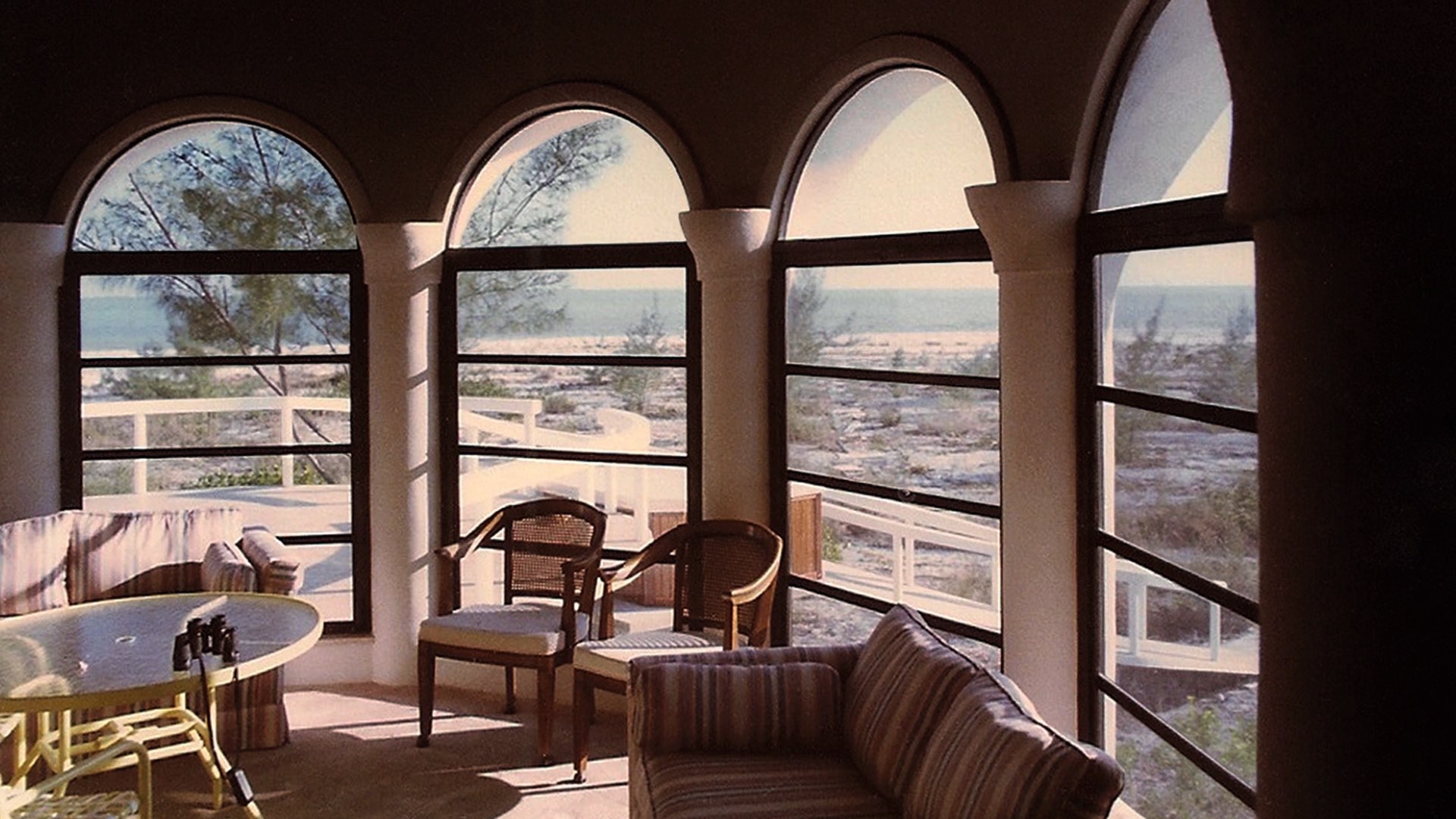 The concept of ruins, which appears central in this work, emerges today as a leitmotiv for a fragile and constantly collapsing world. Moving from a particular moment like the one we are living now, until today any re-enactment for a future scenario seems to have had no healing power on our capacity to be responsible and to imagine a better future, isn't it?

The thing that fascinated me about the Dome Homes is what they demonstrate about the hubris of humankind. The domes date from a time when Homo sapiens thought they were transcending nature. Astronauts had landed on the moon and soon we would be living in bubbles on Mars or under the oceans - eating synthetic food from plastic tubes. Like King Canute (and most humans in the 1970's), Bob Lee felt that he had dominion over nature. In only 13 years time, though, 'nature' demonstrated the folly of this thinking by destroying his beautiful plans.
If there is something that needs healing it is the human delusion of 'nature' as being something separate from 'us'. Something that we have left behind, or that we can exploit as we see fit. As a species we are massively interdependent with the trillion species around us (and within us). We are part of an unimaginably complex web of living beings and planetary forces. Our fate is conjoined with that of the ocean slime, the nematode worms in the earth and the wind. The figure in this film is intended as a lonely re-enactment of a kind of parable of human hubris and folly - a memory from a future that never quite happened.
You have been working with the planet for quite a long time and as you say, your artistic practice is in a kind of sense the way to put yourself in a direct contact with a big sculpture that you are trying to explore. Would you tell me more about your subjectively way to map this planet we belong to and that we are constantly transforming?

I think of my practice as a kind of 'geo-poetics'. My work looks at the planet that we find ourselves on, as a kind of fragile sculpture to be explored, to be measured and to be felt. I try to set the unimaginable scale of this planet against the local scale of the landscape around us – using my body in films and photos either as a kind of measuring stick, or to act out impossible dreams and visions from unknown futures.

To see the video click >>  Re-enactment for a Future Scenarios 2: Cape Romano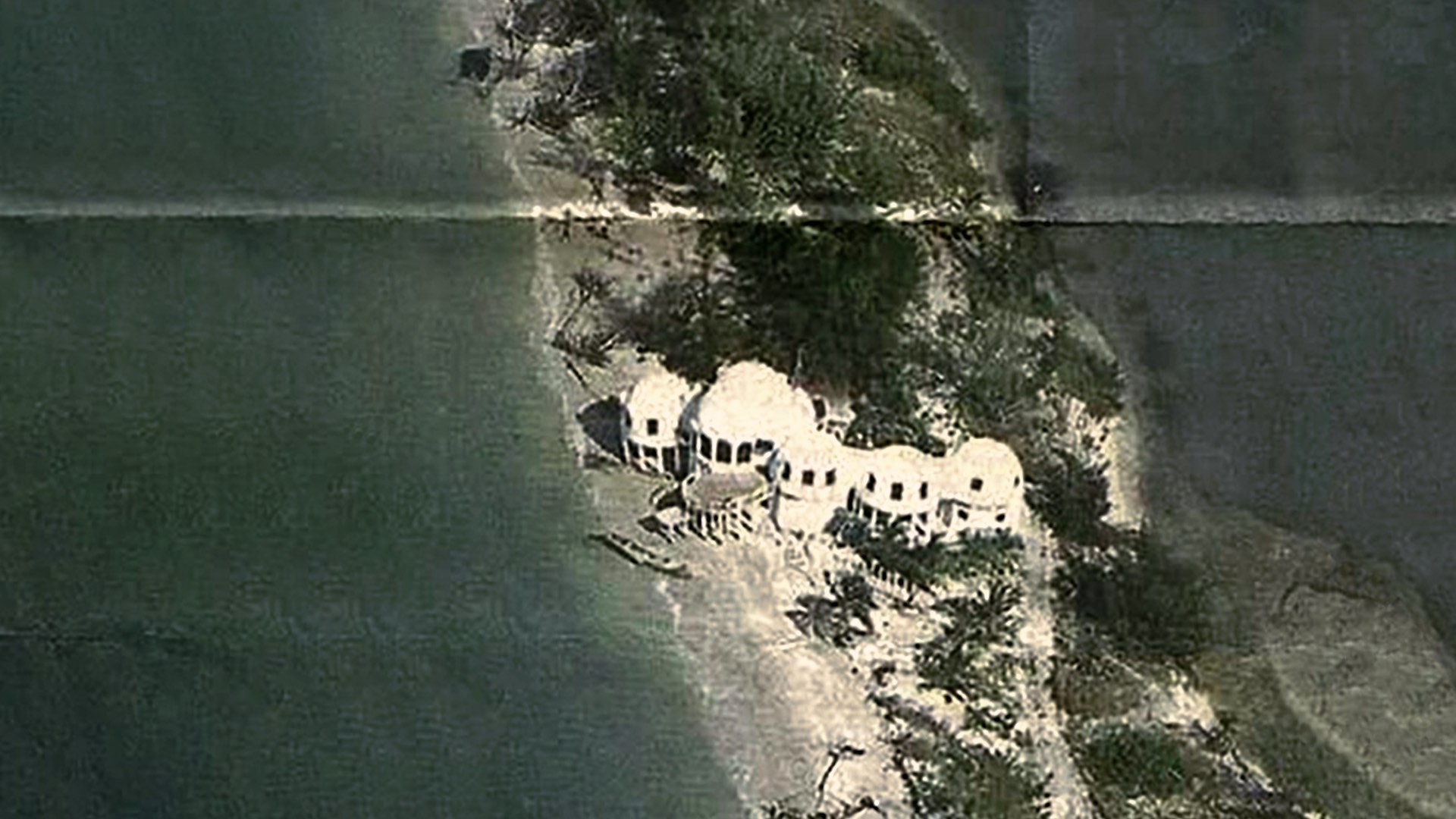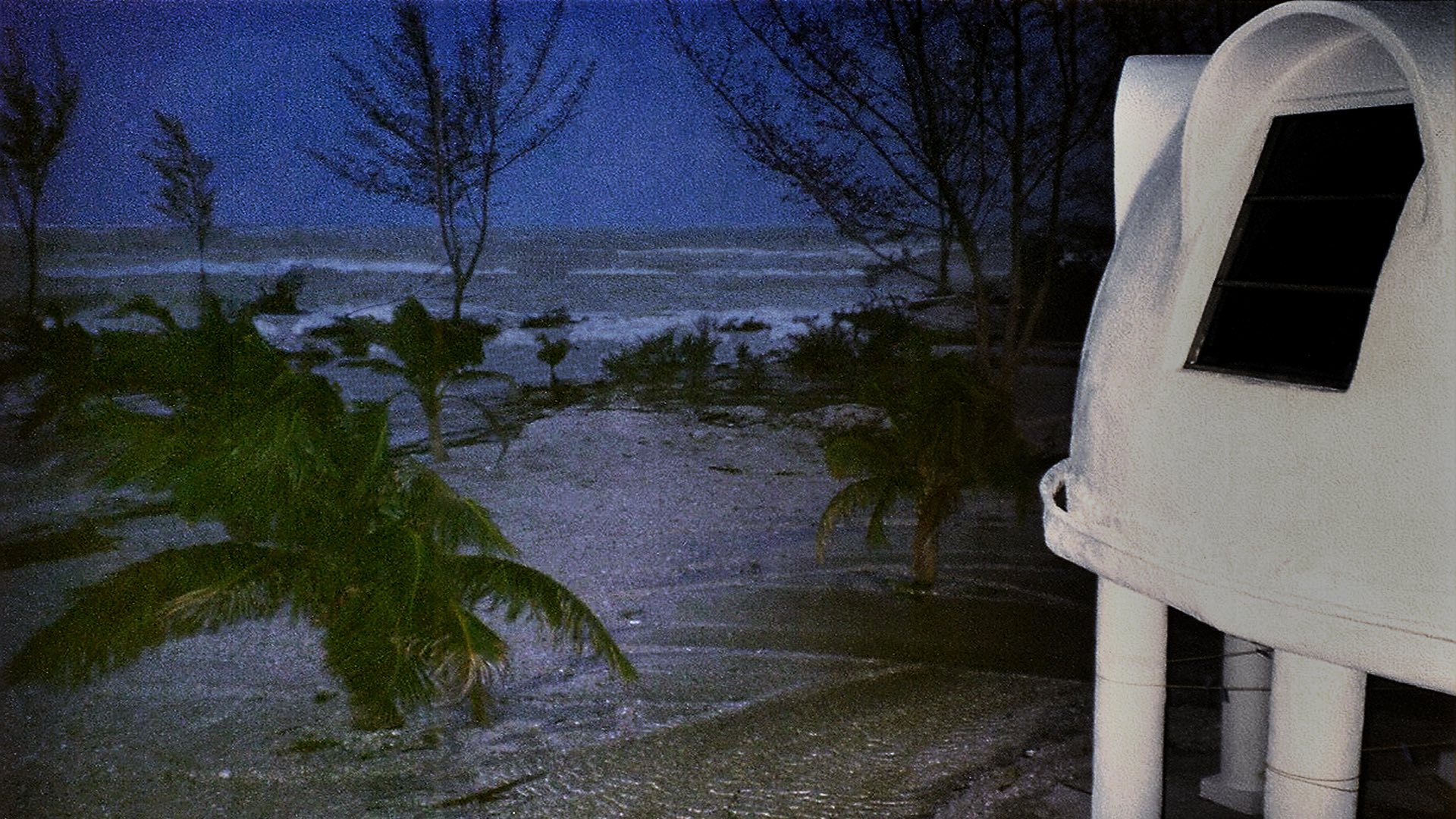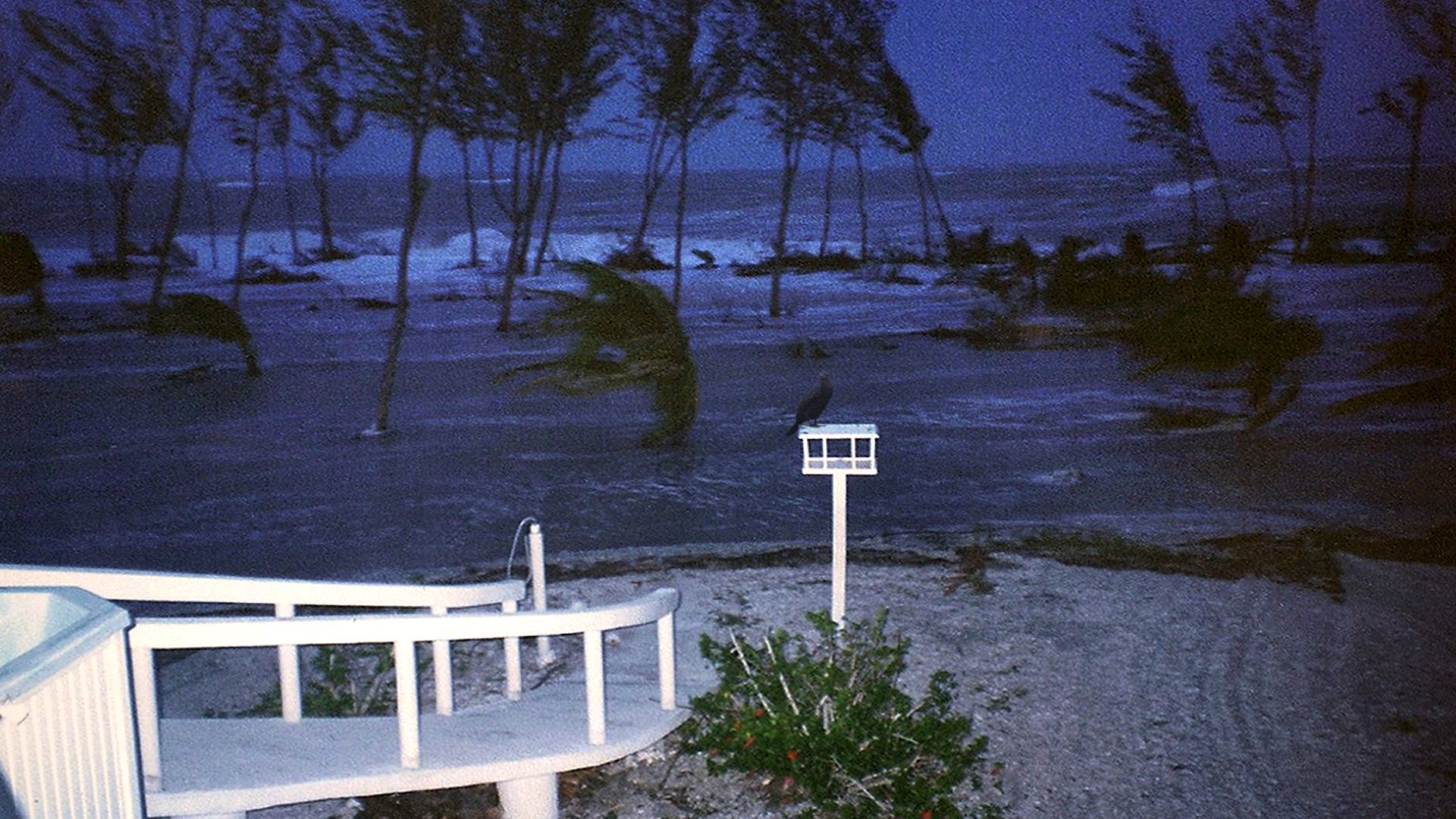 All images: Simon Faithfull,Re-enactment for a Future Scenario 2: Cape Romano', HD video, 6min loop, 2019 2020. Courtesy of Simon Faithfull and Galerie Polaris, Paris